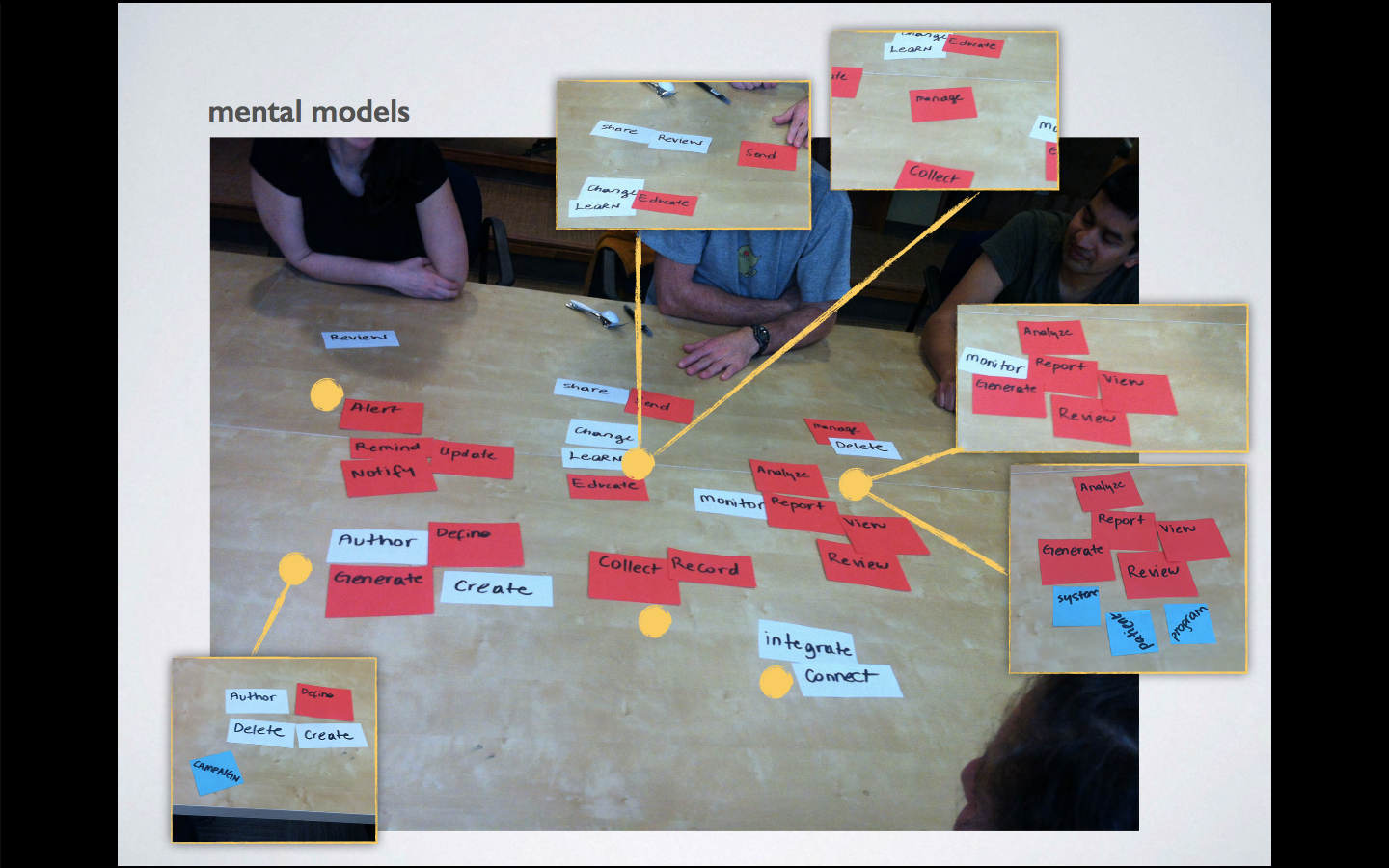 Worked as an independent UX/UI contractor for the mobile health innovation team at Grameen Foundation on this project. The product was a platform that used cell phones to deliver to and receive information from patients and caregivers. CMS for this platform provided users with the ability to create and manage such health campaigns using the modules provided by the open source platform. 

UX Challenge

was to validate the team's assumptions about personas, get the team members to speak the same language about the platform, and highlight the features of the technology while making it accessible, more engaging and usable for potential users of the platform, who were more likely to be less technically inclined or savvy. 
WHAT I DID FOR THE GRAMEEN FOUNDATION
+ Delivered a key findings report that highlights design improvements for different aspects of the platform: user profiles, navigation and information hierarchy, language and taxonomy, error and feedback mechanisms and visual design directions. These findings were mostly based on heuristic analysis of current UI, review of similar products, workshops with internal teams, testing and interviews with stakeholders.
+ Based on these key findings and initial design directions, the team prioritized their needs within scope of our contract. Final deliverables included high fidelity prototypes and interactive walk-throughs for the demo of the product as well as a styleguide that highlights initial possible directions for the potential UI elements on the site.