Joined the small experience design team in-house for a few months and started leading the initial design effort for the MVP of a sales automation software for independent insurance agencies; a customization project based on Microsoft's Dynamics CRM. I worked with product management and development; presented to upper management on progress and presented to design partners for testing and iterating on product features and workflows, further refining requirements.
+ Delivered a key findings document based on internal UX workshops, exercises and interviews with insurance brokers. These exercises were meant to solidify against assumptions, the mental models, workflows and needs of personas. They were also helpful in gathering requirements; validating persona goals, key tasks and value propositions, seeing how direction and focus could be provided for design needs, and starting conversations on longer term UX vision for product or determining immediate prototyping needs for agile sprints, etc.
+ Worked with product management on developing user stories and determining design needs 2 weeks ahead of development
+ Presented, tested and iterated on workflows design deliverables with users / design partners.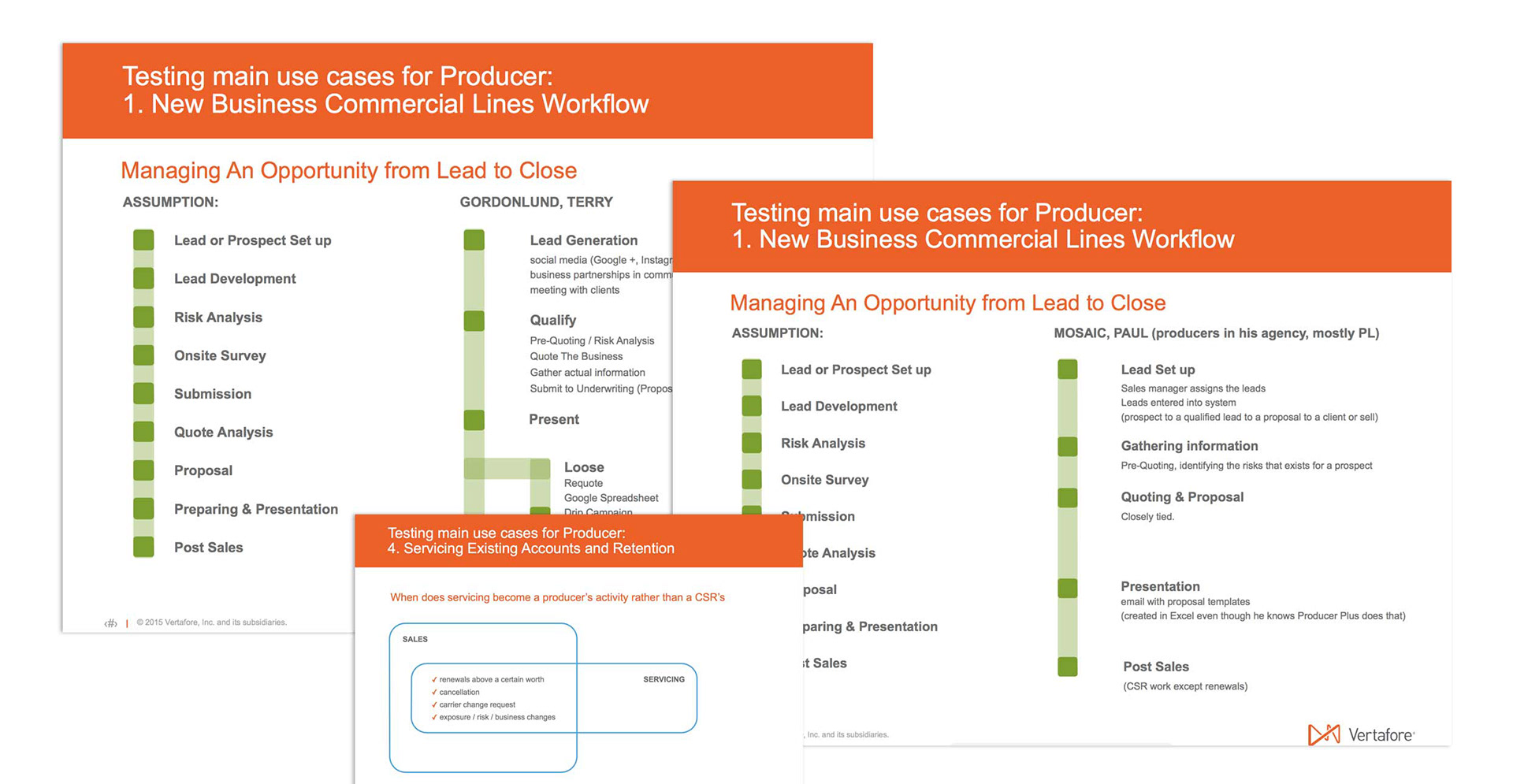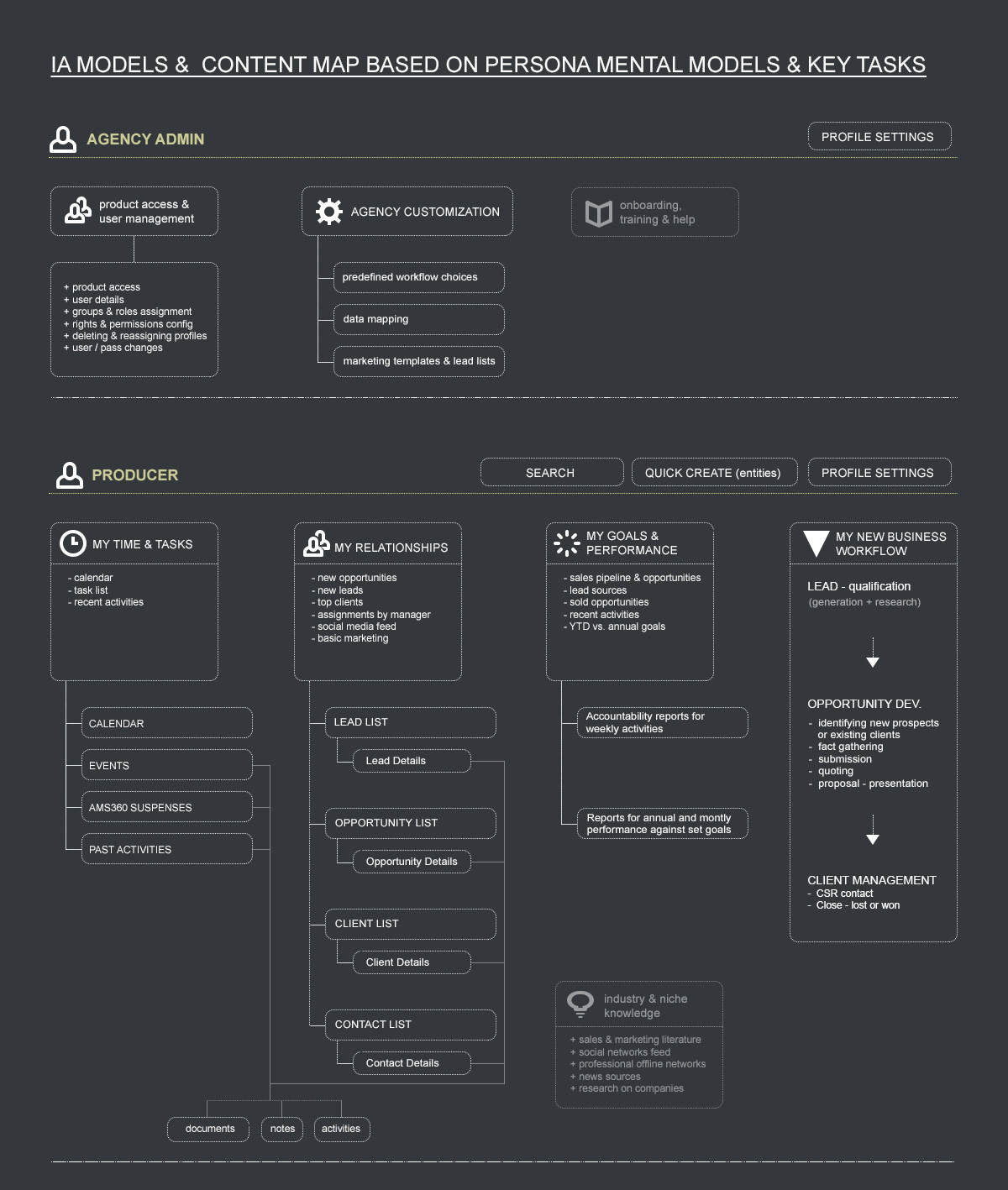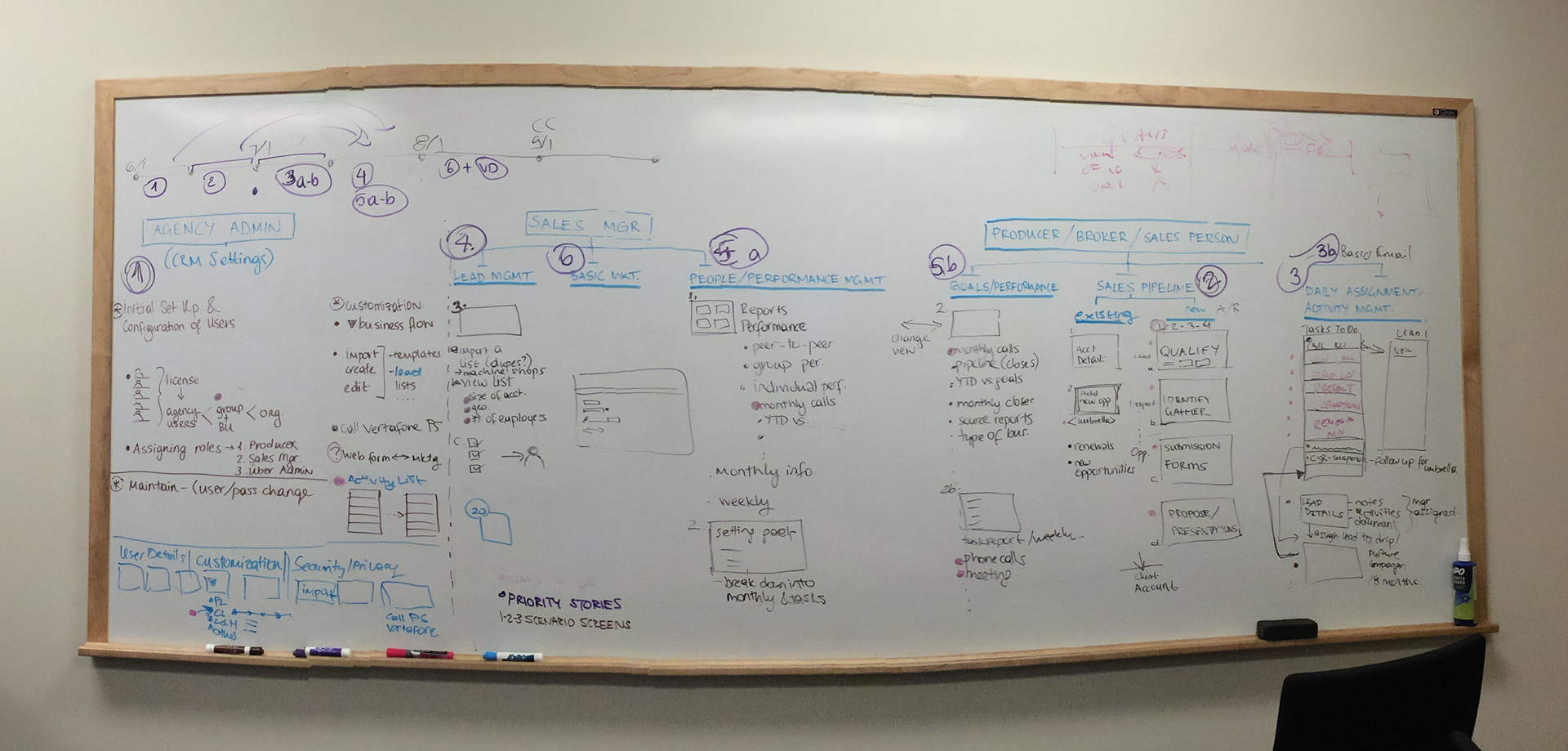 When these sprints and deliverables were determined, we would then present designs to our design partners (insurance brokers who would be using the product) during weekly meetings and iterate based on feedback.